For an article request or to schedule an interview or speaking engagement
You can find media featuring Stacy Mitchell below…
Media Featuring Stacy Mitchell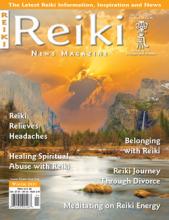 Stacy has been published once again in the leading energy healing publication: Reiki News Magazine
Get it today to read Stacy's article on leading the volunteer "energy balancing" team at Hearst Cancer Resource Center during the Covid-19 pandemic. Plus so many more articles by phenomenal Reiki practitioners and teachers. (Or click here for a .pdf of the article.)
From their IG notification of this issue, the publisher had this to say: "The 2021 Winter Issue of the Reiki News Magazine is available Dec 1st. Read articles on every aspect of Reiki practice written by some of the most knowledgeable and experienced Reiki people on the planet."
Stacy is honored to have been invited to be a special guest speaker via zoom for the Spiritual Technologies group in Trieste, Italy, in September of 2020. Stacy spoke about sacred geometry, spiritual energy, and living with an open heart. Grazie Mille to Giorgia Nicholas for the invitation and the translation services.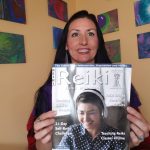 Find Stacy's article on creating Reiki Infused Art in the Summer 2020 issue of Reiki News Magazine! Click on the icon for the subscription page or click here for a PDF file of the piece!  And if you are interested in an online experiential seminar about Reiki Infused Art, let me know by completing this survey!  Check out the healing series mentioned in this article on my new youtube page.
Stacy chats with Tyler Fraser, host of the Funeral Celebrant Podcast, about becoming a Life-Cycle Celebrant and the importance of including physical touch at and after death.
Stacy participates in a "lively" discussion for the National Home Funeral Alliance's Ask Our Experts Anything roundtable along with Death Midwife Olivia Bareham and Funeral Director Amy Cunningham.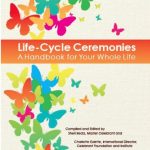 Looking for a great reference for many different ceremonies and rituals that span the lifecycle?  Then pick up this beautiful offering from seasoned Celebrants, Life-Cycle Ceremonies: A Handbook for Your Whole Life,  from your local book seller or Amazon.com today.  In it you will find Stacy's contribution on rituals to honor child and pregnancy loss.