Ceremonies and Healing Services
Stacy is a down to earth, attentive, compassionate, and experienced ceremony specialist and healer.   She is grateful to have received training from some of the best Celebrants and healing practitioners in the world and has been in practice since 2005.  Stacy serves the heart, mind, body, and spirit of each of her clients through three distinct, but complementary, approaches:  Reiki, Soul Realignment®, and Ceremony.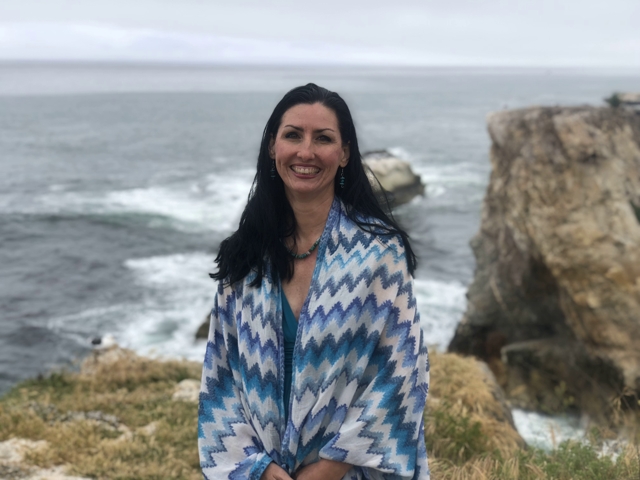 If you have been searching for the 'perfect' person to create and officiate a unique, meaningful, and personalized ceremony in Pismo Beach, Shell Beach, Avila Beach, or anywhere in San Luis Obispo (SLO) County California (and beyond) Stacy would love to meet with you!
It is her desire as a Certified Life-Cycle Celebrant® to assist you in creating Ceremonies that honor your voice.   Whether you are planning a wedding or commitment ceremony, a funeral or memorial service, child adoption or naming ceremony, or a public or private event of your choice, Stacy is here to serve you.  Each milestone in life deserves to be treated with respect to the essence you bring to life.
It is Stacy's goal to work with you to create the ceremony that speaks to and through you!  Please review the ceremony pages and contact Stacy today to schedule your FREE, NO-OBLIGATION consultation.
Healing may take many forms, and in some instances it may take more than one approach or effort to bring oneself into a state of balance and wholeness.  With that understanding, Stacy offers both in person and distance healing sessions in Reiki, an energy balancing technique, and Soul Realignment, an akashic record clearing modality to help guide you on your healing journey.  Both can help you achieve profound, lasting positive change in your life and allow your true essence to shine.
Please review the individual pages for these modalities and contact Stacy if you have any questions or would like to schedule a session or participate in a class.

Watch these videos from Stacy describing What's in the name "Honor Your Voice"

Part 1 – Ceremonies
Part 2 – Healing